The Big Hoot Holzkirchen brought something special to Bavaria: a collection of 12 uniquely designed owl sculptures. Each piece, a creative expression, was displayed in this charming town, creating a trail of art and imagination. These sculptures weren't just for show; they by different artistsplayed a big part in a charity auction, supporting the hospice services in Miesbach with the funds raised.
Although the event has concluded, the essence of these owls remains. I've captured their intricate designs through 3D scans, ensuring they're not just a fleeting memory - available right here! Alongside the scans, you'll find three animations I crafted using Blender, giving a new perspective to their artistic beauty.
Without further ado, here's a model with all the owls standing together in a circle - just note that
My video showing them on a virtual carousel on the main square:
And 2 more short videos on Instagram:
You can also use the following links to see the 12 individual unprocessed models on Polycam: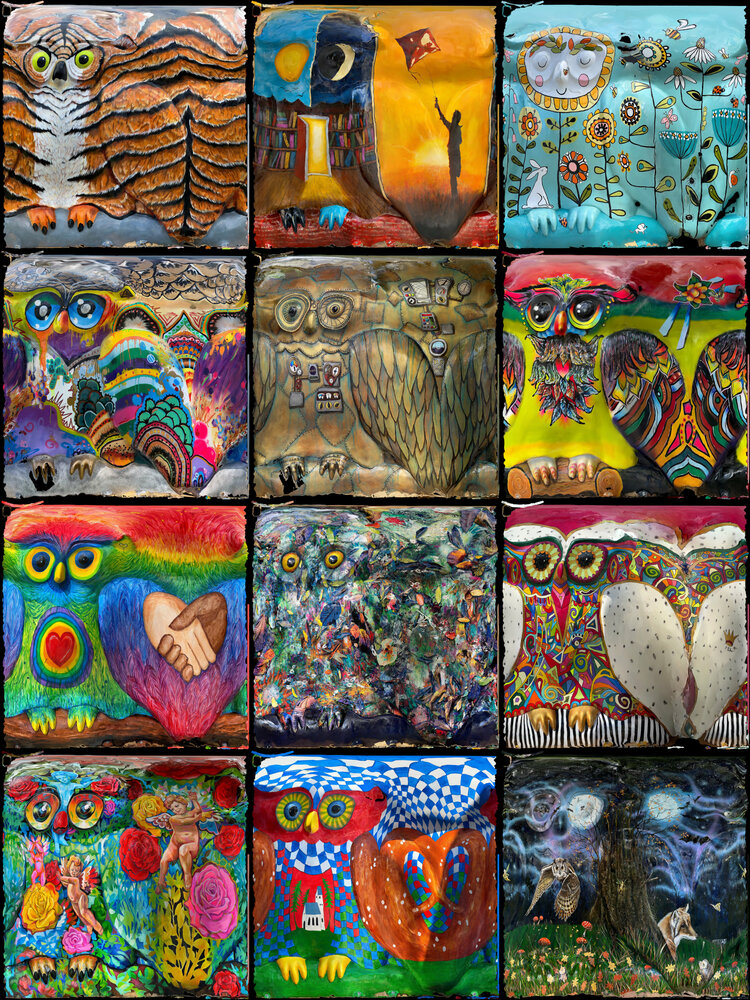 For more information about the sculptures and artists, you can check the official Big Hoot Holzkirchen website.